How to Change Company Culture for the Better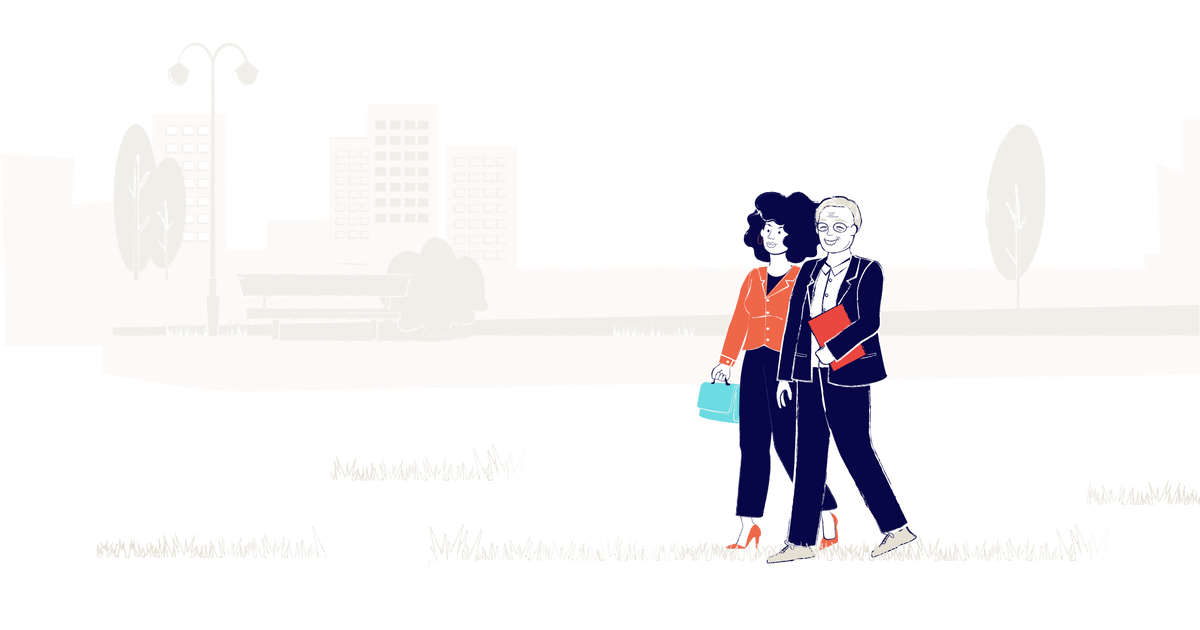 Every company has a shared culture that is unique to that organization. Sometimes, companies build culture on purpose, spending time, money, and resources nurturing their culture. More often than not, company culture is an accident. At some point in every good company's journey they will need to choose to be intentional and shift or change their culture.
A company culture is made up of the shared values, communication styles, working methods, and relationships that are formed between employees. As your company grows, it's important not to leave cultural growth unchecked.
Falling into a bad company culture as the result of changes in your organization such as outdated processes that make it hard to operate, lack of documentation, or a workforce that just doesn't really know each other—especially in remote first environments—is a natural side effect of company growth, but isn't something you can ignore.
If your organization has found itself with a bad company culture, you might be asking yourself how to enact a culture change. This article will cover the basic steps you can take to shift your company culture for the better.
Recognizing you have a bad company culture
Leaders who have been with the company since its inception can often have a difficult time recognizing when a company culture goes bad. Similarly, long-time employees and People teams may become used to the status quo.
The best way to find out how your current company culture is received is to ask your employees for honest feedback. However the catch-22 may be that your current culture hasn't created a safe environment for honest communication and feedback, and your employees might not feel comfortable sharing their concerns.
Part of being a Conscious Company means working with teammates with different backgrounds and experiences and ensuring that your organization respects and recognizes the strengths of those differences. People teams and leaders with experience of just one industry or company may miss some warning signs that their culture is not as welcoming or inclusive as it could be.
Instead of putting the onus on employees to flag issues to you, it's important to be proactively looking out for the signs of a bad company culture. These can include…
A lot of office gossip, particularly about work projects and career progression
A disconnect between leadership and non-leadership employees
Visible senior staff not following the companies operating or core values
Not having company values
Higher-than-usual turnover
Difficulty filling roles when hiring, particularly candidates withdrawing after speaking with peers-to-be
Teammates seeming unmotivated or unengaged with work for long periods of time
Teammates complaining about not being rewarded or recognized for their work
Employees being reluctant to speak up or share feedback about problems they face
This is by no means a comprehensive list, and company culture is unique to each individual organization. Only the teams themselves will be able to recognize if a company culture has become bad or toxic.
How to change your company culture
Recognizing that your company culture needs improvement is the first step in creating lasting and meaningful culture change. Once you're committed to improvement, there are a few ways you can begin to change company culture:
Get senior "buy in" for your culture change
Company culture affects everybody in the workplace, but culture is influenced more heavily by those at the top. If the department head sets a precedent for communications or meetings, for example, everybody else in that department will follow suit.
Getting buy-in from key senior stakeholders for a culture change is important for internal activation. Senior staff are also more likely to have the means and budget to approve more impactful changes, and can lead by example.
Make small culture changes first
Company culture isn't an all-or-nothing game. Small actions can have big impacts on the reality of your culture. Building a more Conscious Culture is all about taking small steps to bridge execution with humanity, and acknowledging that there will be missteps and misaligned ideas along the way.
If your team is telling you that the company culture isn't great, adding extra layers of stress and uncertainty into the situation by changing everything at once is a bad idea. Instead, make sure you show commitment to change by starting small and being consistent.
Changing how your company shows recognition to employees, introducing a new meeting agenda format, updating your company operating values, or investing in training programs are easy first steps to take toward having a more Conscious Culture.
Working out what the highest culture change priority for your company is will be a joint process between your whole organization and the People and leadership teams, so it's a great idea to get employees involved in the process.
Get employees involved in building company culture
Internal activation is most effective in companies when it's spearheaded by peers. Employees have influence over each other in social and cultural ways that leadership cannot ever achieve purely because of the hierarchical structure of companies.
Instead, involve employees from across the company to be involved with the culture building process. An anonymous company survey to assess your current culture followed up by an optional culture committee can be a good way to ensure your whole team is heard. Giving the whole workplace a chance to be involved and create impact shows that you're committed to building a more Conscious Culture.
Some other employee activation ideas could be:
Resources for employees to set up working groups around Diversity and Inclusion issues, with the promise from senior management to genuinely listen to their findings and suggestions
Funds and resources for employees to access for team building events and activities
A spotlight in your internal communication channels to highlight the great work individuals are doing, or any outside of work achievements
The people who form the bulk of your team are the people who are best positioned to tell you what they need from the company culture, so ask them. And then listen.
Model good Conscious Culture behavior
Maybe you can talk the talk when it comes to Conscious Culture but can you walk the walk? The answer for lasting culture change needs to be yes. The best way to change your company culture for the better is to show a better company culture in action. Everybody, from your CEO to your interns, should be aligned on what is expected of them within your organization and how they can best embody the company values.
For example telling employees to manage their workflows and log off at 6pm but sending emails at 11 p.m. or 5 a.m. (even if you aren't expecting a response) is directly at odds with any work/life balance your culture may try to champion. Same with asking your whole team to use meeting agendas and then calling ad hoc and unstructured catch up calls. Once your stakeholders have bought into a Conscious Culture, it's important to make sure that they are living a Conscious Culture.
You can also then use their positive experiences with your company culture as case studies to help improve employee engagement and activation. Sharing the story of how your Head of Development used a mindfulness day to recharge and came back to work with a great idea, because she'd had the time to switch off, is a great proof point and motivator for the rest of the company.
The famous phrase "do as I say not as I do" absolutely does not apply to culture building. You need to model good company culture from the top down.
Embed your company culture and values in onboarding
For new employees, the only company culture they will know is the one you present to them during onboarding. Most new employees don't need to understand the historic context or even that you've recently undergone a culture change, they just need to understand what your culture is now and how they can be involved.
You should use new employee onboarding as the foundation for their culture knowledge within your company, and embed your Conscious Culture principles from the beginning. In your onboarding manual include a section specifically about your company culture, your operating values, your Conscious Culture Pledge, and offer space for your new hires to ask questions and speak to others about the company culture; evening during the interview process.
If your organization is going through a period of rapid growth and hiring multiple new employees a week, it's essential to ensure that you are distilling a consistent culture message and experience within their onboarding and help set them up for success.
Reassess your culture change at regular intervals
Culture is a constant cycle of learning and improving, not a one and done piece of work. Implementing a culture change is an involved process that needs proper time and planning to ensure it is a success. When you commit to changing your company culture you need to schedule regular check-ins to assess if the changes have an impact on your team, and be prepared to adjust accordingly.
Some culture changes might make your company culture better, and some might actually make it worse. Listening to your teammates and taking feedback onboard, as well as making changes in slow increments and committing to the culture change across the whole organization from top down are some ways that you can set yourself up for success.
Ultimately, changing your company culture for the better is a long-term but important step toward becoming a more Conscious Company.