Playbook
Bolt's Conscious Culture: Culture Playbook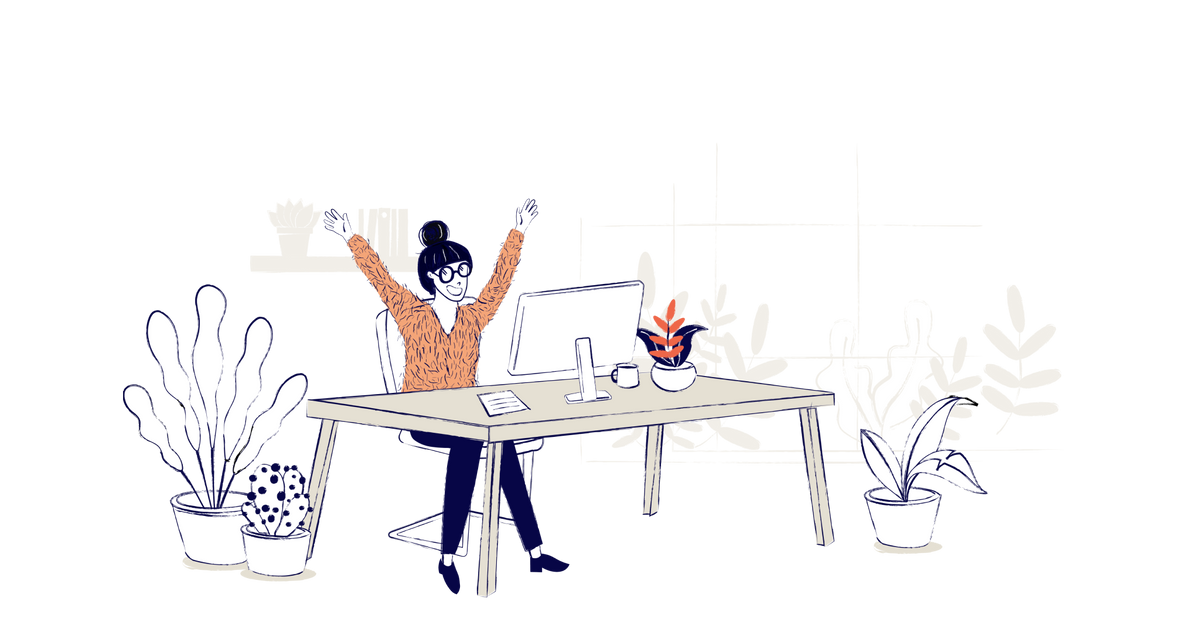 What is a Conscious Culture?
Introduction
When building something great, team and culture are just as important as strategy and product. Every company will say they have a great culture and point to their values listed on a wall. But culture is not simply a list of values. Culture is woven into everything you do, and it has to be priority one from day one, even at the expense of short-term momentum and growth. The true test of culture is how people operate day-to-day. It's how people feel when everything is going well, but also in the face of adversity and uncertainty.
A strong culture helps weather the inevitable storms that threaten every business. It's something you work hard at improving each and every day. Following the principles of a Conscious Culture will make anyone, or any company, more successful.
Acknowledgments
It's important to acknowledge that Bolt has drawn inspiration and even repeated some things verbatim (with permission of course!) from many different sources on our journey to create our Conscious Culture. Our feedback culture means that this playbook was built and shaped by every single person at the company. We especially owe a debt of gratitude to Matt Mochary who was an early advisor and was instrumental in establishing culture as a primary focus from the start, but also a partner who tailored specific practices and schools of thought to our business model. We have also drawn on the Conscious Leadership Group's approach to building a productive, creative culture while emphasizing the importance of bringing humanity and self-awareness into the workplace.
A Conscious Culture
The 90s taught us that work should be a "sacrifice" but the truth is that work doesn't need to come at the cost of one's personal life. A Conscious Culture is designed to help you prosper as a human being and experience exceptional personal growth through work as the vehicle.
A Conscious Culture has one requirement: a growth mindset –a willingness to learn, try new things, fail, and push yourself to grow. Teammates who have that will thrive while those who don't will not.
There are very successful, well-known companies that have mastered execution. While execution is core to running a business, it is not the full story. The world is waking up to the fact that work is not just to make ends meet, and the best talent out there is coming to expect an enriching work experience.
Tomorrow's work environment can and should do both – foster personal growth and result in incredible business outcomes. In fact, we believe both are inextricably linked.
In a Conscious Culture, you don't work endless hours for the sake of working – you make every hour at work count, so you can make every hour count when you're not. In a Conscious Culture, the work itself is rewarding because you're encouraged to push things forward, grow, and take risks – not operating out of fear or endlessly caught in bureaucracy. In a Conscious Culture, you are surrounded by people who want to see you succeed because your incentives are aligned. In a Conscious Culture, you're growing personally and professionally while driving real change in the business and the world around you.
What does a Conscious Culture look like in practice?
In a Conscious Culture we:
Show up every day present and prepared to do our best work;
Give our teammates a lot of rope along with a lot of responsibility;
Expect all voices to speak up;
Share a drive and passion for our work;
Make the best decisions for the company;
Use data, metrics, vision, and reason to guide decision making;
Adopt a founder mentality;
Prioritize learning and growth;
Routinely challenge ourselves to take risks and try new things;
Welcome all different people, personalities, and backgrounds;
Approach hard problems with levity and energy;
Encourage self-care and take inspiration from different schools of thought to build a healthy workplace;
Acknowledge and accept the interdependence of work and personal life;
Bring personality and fun into the office, in a professional way; and
Care deeply about delivering impact (both in terms of business outcomes and personal development).

A Conscious Culture is not about:
Individual achievement. Rather, it's lifting up those around you, and helping others win as a team. Individuals who do this will rise in the ranks.
Perfectionism. Rather, it means being willing to be bold and make mistakes.
Ego. Rather, it's open-mindedness, humility, and a commitment to personal growth. It's an eagerness for feedback from everyone around you, no matter their title or department.
Short-term gains. Rather, it's thinking about long-term implications of our actions even while stretching to hit short-term goals.
Always succeeding. Rather, it's knowing your own limits, but still pushing to expand them even though it won't always be comfortable or feel safe.
Self-promotion. Rather, it's a commitment to doing what's best for the company, its customers and partners, and trusting that the score will take care of itself if you do great work.
Just hitting goals. Rather, it's about delivering meaningful outcomes. Sometimes, that means exceeding and sometimes that means pivoting when you realize those goals aren't right.
Overwork. Rather, it's about being 100% in while you're at work, so you can be 100% out when you're not.

Finally, a Conscious Culture is not all sunshine and rainbows. It takes hard work to operate in a conscious way! This is a culture where:
Teammates must rapidly adapt to radical new ways of operating.
There's no tolerance for drama, gossip, or politics.
Discipline around writing and using data to make decisions is required to be successful.
Everyone is expected to be all in.
We expect outsized outcomes and results, and trust our team to meet their goals without micromanagement.
Friendships are great and encouraged, but don't impact career progression.
The team craves change and is dissatisfied with the status quo.
We're continually building and improving systems that drive scale.
Headcount and spending money is not our default solution to problems.
Bottom performers are actively managed out.
A Conscious Culture is the foundation for everything from the aspirational: Mission, Vision, and Values, to the practical: Hiring, Goal Setting, and Performance Tracking.
Bolt's Mission, Vision, and Values
A company's mission, vision, and values serve both as a foundation and a guidepost for decision-making at any organization. Each should be top-of-mind always and it's worth taking the time to get them right in the early stages of establishing a business. This doesn't mean they won't evolve over the years, but does mean that you're consciously acknowledging your intention.
Following is a look at the mission, vision, and operating values that we live by at Bolt.
Bolt's Mission
Bolt democratizes commerce by making online buying easy, trusted, and consistent for millions of happy shoppers so that independent retailers can thrive.
Bolt's Vision
Buying online should be easy, trusted, and consistent. Bolt is setting a new standard for commerce. A network of millions of happy shoppers built by thriving retailers bring the network and conversion benefits of a major marketplace to every independent retailer. Bolt powered experiences level the commerce playing field to help retailers sell more, grow faster, and be in control of their own destiny.
Bolt's Company Principles
Since the start, Bolt has been principles-driven. Our Company Principles are the building blocks of the culture and help define what's important, set the standard for how we work, and facilitate our execution against goals. They are the backbone of everything from hiring to management to building and selling our product. These Principles and our culture are the foundation upon which Bolt's success is built.
Bolt's Company Principles are to deliver continuous feedback, take risks, honor execution, and care about your people.
Bolt's Operating Values
At Bolt, we crafted our operating values using inputs from our team, as well as learning from our past as reflections of our Company Principles in action. We wanted them to encompass not just how we currently act, think, and work together, but also to demonstrate where we are headed as a company.
These operating values are the foundation upon which our culture and success are built. It is incumbent upon everyone at Bolt to live up to and model these in order to build the culture we want to see. We'll share details about each Operating Value in hopes that you'll find some fresh ideas that will also work for your organization.

Writing > Talking
The best ideas can come from anyone and anywhere. We're creating a culture where people can do their best critical thinking and use data to solve problems.
We believe that a culture of writing promotes systematic thought and reasoned arguments; while simultaneously fostering operational efficiency (avoiding meetings for meetings sake, not waiting to meet before making decisions) and a results-oriented mindset. It removes the influence of the loudest voices in the room, and creates a culture where teammates are eager to and can easily share and collaborate.
As a result, writing helps us to break down silos, escalate and resolve conflicts quickly, and work together to achieve our goals (even when others' goals are not directly tied to our own). Ultimately, success should not be defined by individual victories, but by promoting the best ideas, working together to overcome obstacles, and then celebrating your team as they win alongside you.
In action, this means we:
Write out issues and proposals in depth to drive clarity of thought in strategic and tactical discussions.
Rely on data, logic, and the strength of ideas to make hard decisions, not influence or feelings.
Recognize that the best ideas can come from anyone and anywhere.
Encourage critical thinking at all levels of the organization.
Aim to simplify and be concise in our writing; we distill complex issues and ideas into manageable concepts.
Prep in advance of meetings to maximize the efficiency of in-person meeting time.
Do not gossip or finger-point. Instead, we surface issues and propose solutions and work to resolve them openly.
Value diverse perspectives and opinions.
Are always open to being proven wrong.
Share knowledge and our writing (playbooks, proposals, etc.) freely.
Coordinate and collaborate freely in order to achieve outsized results.
Make ourselves a resource for others at the company.
Take others' success just as seriously as our own.
Go all-hands-on-deck to solve unexpected challenges.
Celebrate as a team and not as individuals.
This does not mean we:
Avoid in-person interactions; some topics are better to discuss in person with documenting during and after.
Allow the process of writing to slow us from taking action; we should not endlessly cycle on an issue in writing, if a decision is not coming quickly that is a sign to meet in person.
Shift the buck; we don't shift ownership of issues without a conversation (either in person or asynchronously).
Hide behind data and writing; that's just the pre-work for in-person meetings.
Avoid judgement calls in times where there's no clear right answer; see "Be 20% Wrong".
Shun brainstorming exercises; we love brainstorming at the right time and place.
Always require data to make decisions; we value vision. We also value experimentation.
Create long exposés; we use common sense as to how to best record the information, and often that is short-form.
Leverage writing as an excuse for inaction; we always look to drive writing into action.
Prioritize the success of others ahead of our own.
Assume everything should be a collaborative effort.
Monopolize our team members' time.
Excuse leaders' failures by expecting the team to have stepped up.
Forget how our actions impact others at the company.
*Credit to Matt Mochary's Playbook and Amazon's Culture

Live Curiously
A learning and growth mindset is how we evolve and grow as a business and as individuals at Bolt. At its core, a growth mindset requires curiosity, humility, and openness to giving and receiving feedback from everyone we work with. It also requires the self-awareness and courage to adopt the viewpoint of "I don't know how to do this…YET," but also the tenacity, inquisitiveness, and focus to continually challenge ourselves to learn new skills. It means waking up each day hungry for feedback and using that to fuel our continuous improvement as a community.
As a collective group, Bolters are eager to grow and develop. We have the courage and drive to take on new things, even when it means learning from our failures. We believe that feedback is the lifeblood of progress and consistently seek input from across the organization, as well as our customers, partners and the broader market. In our view, sharing candid, constructive feedback (both positive and negative) is the ultimate gift, and we do it because we want the same feedback in return.

In practice, this means we:
Seek continuous improvement.
Take pride in helping others through (critical and positive) feedback.
Are aware of our circle of competence and are striving to expand it.
Are brave in trying new things.
Actively try to learn from our mistakes.
Believe that growth and development of people is the highest calling of leadership.
Understand that feedback, especially constructive, critical feedback, helps us grow.
Hire those who exhibit a strong willingness to learn, over pedigree.
When hiring and promoting, look for future potential and track record.
Fundamentally believe that with the right expectations and direction, people can grow to take on new challenges and surpass expectations.
Accept that we are not perfect but strive to get better and better.

This does not mean we:
Are careless in providing feedback – we use systems to provide feedback when the recipient is open and ready.
Are unwilling to be assertive when we have conviction; it is possible to be assertive with humility.
Let people off the hook – making the same mistake over and over again is not okay.
Be 20% Wrong, Chase 10x
We have succeeded where others have not because we pursue innovative, bold ideas and are not held back by fear (or bureaucracy). We move fast, take risks, and chase big outcomes wherever possible. We're creating an environment where we can act fearlessly, consensus isn't needed for every action, and experimentation and failure (plus learning) are par for the course.
As we continue to innovate and push the boundaries of what is thought possible, we must seek out the opportunities that reap the biggest rewards and always challenge ourselves to think differently.
In action, this means we:
Swing for the fences and are willing to make big bets that are high risk, high reward.
Lean into the hard challenges and run through walls when necessary.
Default to experimenting instead of spending time theorizing for the perfect solution.
Prioritize learning from our failures.
Recognize when to ship "good enough" solutions.
Allocate ample time to the highest importance and highest leverage work.
Aren't shy about admitting failure to ourselves, our teammates, and our partners.
Get outside our personal comfort zones.
Always measure our results, so we can be sure when we're wrong.
Are comfortable putting out MVPs to customers, so long as we're clear with them about what we're doing.
This does not mean we:
Break our production systems; customers rely on us in their critical path of money movement. (thus "be wrong" and not "break things")
Don't fix bugs and technical/operational debt.
Reinvent things just for the sake of it; it needs to be something well thought out and worth the work.
Get distracted by shiny objects; we are willing to do small things that move the needle.
Forget that current results matter as well; short term progress is essential to long term success.
Don't balance the needs of our existing stakeholders with those of our future ones; we must build for both our present and our future.
Are careless; making a mistake once is ok but it must be learned from. We don't make the same mistake twice.
Deliver MVP products to customers who need perfection; we are transparent about bets we're mutually taking and associated risks.
Founder Mentality
We are moving fast and building a team of high performers. By this we mean not only delivering excellent work and outsized results, but also sharing a laser focus on achieving our mission.
At Bolt, we expect our team to embrace a founder mentality and approach every problem as if they own the company. Cultivating a team of entrepreneurial, creative "owners" means we are people who execute with great attention to detail, "connect the dots" across the organization, want to build something great, and are not afraid to get our hands dirty in the process. We have a bias for action and ensure that we are doing everything possible to move things forward to help achieve our goals.
Team members are given the responsibility and freedom to own projects and initiatives and are trusted to see them through to a successful end. We expect our teammates to hold themselves and others accountable, escalate issues when needed and to readily step up and take responsibility even outside of their domain.
In action, this means we:
Adopt an owner mentality for both our work and the company.
Think cross-functionally and seek to "connect the dots" across the organization.
Always keep the big picture in mind.
Trust our teammates to own and drive projects to successful completion.
Never say "that's not my problem."
Are biased toward action and empowerment, and away from micromanagement.
Will go all-hands-on-deck to solve unexpected challenges.
Hold ourselves and others accountable for timeliness, impact, and quality of our product and results.
Feel comfortable and encouraged to make decisions.
Encourage and embrace a diversity of thought and skills as a team.
Share context around the business impact of decisions.
This does not mean we:
Get stuck. We escalate things when necessary in order to keep forward momentum.
Overstep into other areas of the business. While a founder is accountable for everything, that doesn't mean they are responsible for doing it all. We must trust our teammates to get things done and give each other the space to operate, grow, and demonstrate ownership.
Disregard individual motivations, career mobility, or desire for accomplishment.
Do everything as individuals. We take ownership as individuals, but drive action as a team.
Win-Win Partnerships
Some say the customer is always right. We say that when we work with our customers as a team, we mutually find the best outcomes. In other words, we view our partnerships with our merchants, our partners, and even our employees as win-win.
Bolt is in the business of helping our merchants and partners win by making the buying experience easy, trusted and consistent for their shoppers. We do that by creating deep relationships with them, and building products that allow them to sell more and bolster brand loyalty, while still maintaining their independence. Doing this well requires us to learn their business, put ourselves in their shoes, and leverage our expertise to give the best advice possible.
Moreover, we recognize that our victories would not be possible without our merchants and partners. They are an extension of our team. Like good team members, we openly collaborate with them, understand their needs as well (or better) than they do, see their needs as an extension of our own, and make decisions with their best interests in mind. However, we are never driven by or beholden to their demands, nor do we allow ourselves to lose sight of our internal product vision.
In action, this means we:
Invest in trust as the foundation of our team, partners, and customers.
Aim to make our customers and partners wildly successful.
Go out of our way for customers, even if it inconveniences us.
Respond quickly and empathetically to customer feedback or needs.
Prioritize the needs of both retailers and shoppers when building products.
Create relationships with our customers for mutual long term success.
Invest in being experts in our craft in order to deliver maximum value to our customers.
Strive to provide a mutually beneficial experience for our employees.
This does not mean we:
Go out of our way for those who are not invested in a two-way partnership.
Believe the customer is always right or meet every customer demand.
Tolerate abuse by customers, especially towards our colleagues.
Lose sight of our product vision.
Ignore the importance of revenue and economics.
United & Unique
On our mission to democratize commerce, the Bolt platform levels the playing field for everyone. As a company, we are committed to designing products, building a culture, and supporting a team that reflects the diverse population we serve (that is, everyone).
While our team is united by many shared values (hunger to solve hard problems, passion for our mission, thoughtfulness, etc.), we see our individual differences as a competitive advantage. We value the strength that comes when we acknowledge, respect, and embrace our unique histories, skills, and experiences. And, we firmly believe that we win when we are united in our differences.
From our earliest days, we have demonstrated a determination to think, act, and innovate differently; forging our own path in how we approach everything from our product to our culture. To this end, we support diverse opinions and perspectives, foster outside-the-box ideas, and push each other to think big and take risks (see: Be 20% Wrong, Chase 10X).
Above all, we recognize that we would not be where we are without surrounding ourselves with the strongest team possible – a team that is composed of myriad voices, backgrounds, experiences, skills, and viewpoints. In addition to building a diverse team, we are committed to creating an environment where all voices are given opportunities and platforms to lead, team members have the feeling and reality of belonging, and all individuals can grow and develop to their potential.
In action, this means we:
Seek out diverse perspectives, approaches, and skills to inform and inspire our work.
Think creatively – not just on how we improve something incrementally, but how we change it completely.
Are committed to building a diverse team across the organization.
Respect and value each other's differences and do not allow our own beliefs to create harm to another person.
Foster inclusivity, awareness, and equity at every level of our organization.
Have a bias toward asynchronous communication and writing > talking, as a way of showing respect for others' time.
Respectfully seek out diverse voices and perspectives. Reach outside of your department or team to get feedback. Be consciously inclusive by giving everyone an opportunity to speak up.
Strive to make everyone feel safe in our community by celebrating people's differences/points of view/ways of expressing themselves.
Work to understand our implicit biases and to help others understand theirs.
This does not mean we:
Overcomplicate or reinvent things just for the sake of it; it needs to be something well thought out and worth the work.
Hire or promote people just for diversity's sake, or exclude or malign talent that is well represented.
Do not make mistakes. We recognize that we are all human, and come with different biases. It is OK to slip up, but we must also learn from our missteps, work to do better, and continue to grow our understanding of the world.
Give everyone the same. Equity means that we work to give everyone a fair opportunity and sometimes people who need it may get more.
Are rude about holding others accountable. We should all help each other to learn and grow in creating a more diverse and inclusive environment. This takes understanding, respect, and empathy for our co-workers.
We all share the same beliefs. The whole idea of diversity is that we all have different experiences, beliefs, and perspectives. That is what makes life rich and interesting.

Tactical Application of the Conscious Culture Playbook
Culture is one thing in theory, and another in practice. See how Bolt has translated their values into tactics: