"Strong Yes" Champions: The Secret to Successful Hiring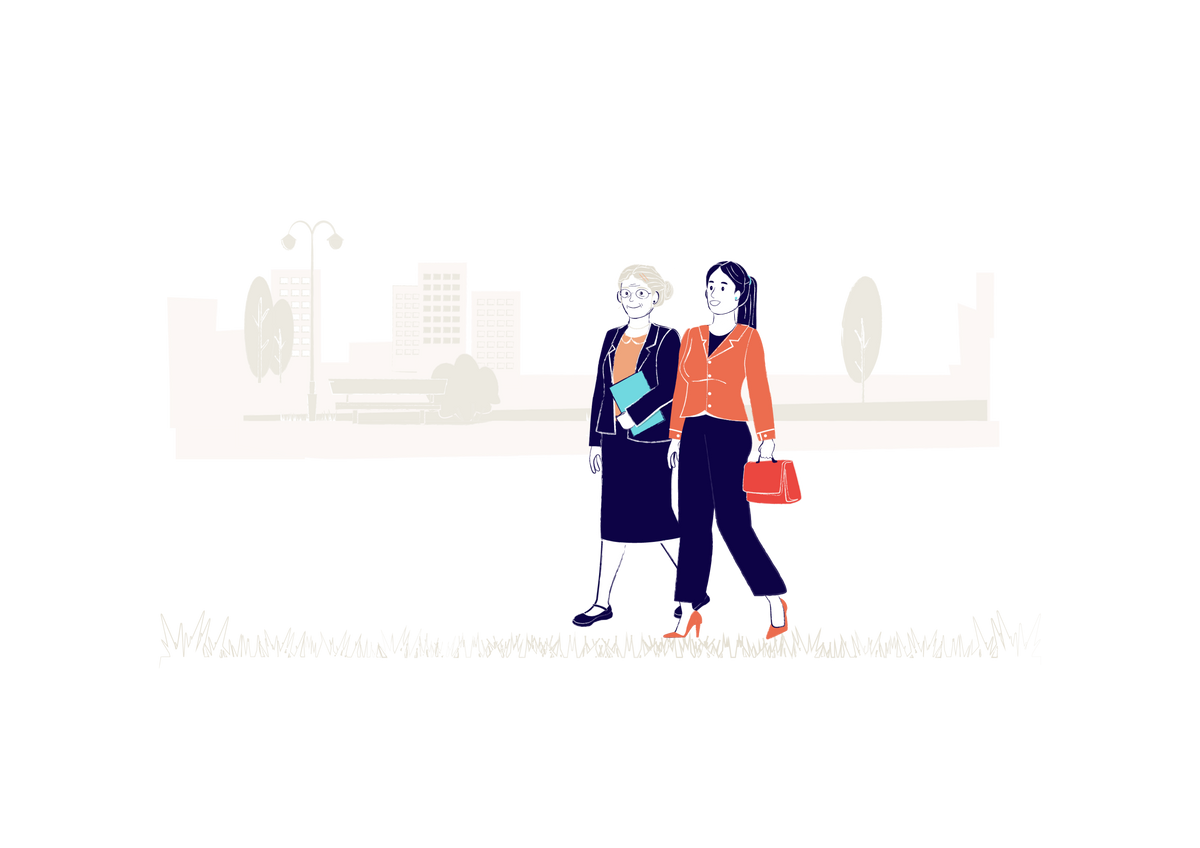 How to hire good employees is one of the age-old questions of building a business. From early-stage companies hiring their first employee to more established companies in the midst of scaling, making sure you find the best person for the job can feel like an impossible task.
As more companies transition to a "remote-first" workforce, the larger candidate pool means a more competitive market for employers. It can be easy to fall into the trap of hiring the first qualified candidate rather than waiting for the right person. Adopting a "Strong Yes" mentality can make all of the difference when hiring new employees.
What is a "Strong Yes" Champion?
A "Strong Yes" Champion is a member of the interview panel who believes so strongly in a candidate that they're willing to say they are a "must hire." This is someone who will fight against passing on the individual and believes that it is a "huge mistake not to hire this person."
A "Strong Yes" Champion must be willing and able to argue their convictions within the team with grounded reasoning about a candidate's potential rather than relying on the charisma or charm the candidate may have demonstrated.
Crucially, if there are no "Strong Yes" Champions in the interview panel – even if everyone is a "yes" vote – then you should pass. In Conscious Companies every member of the team is as important as the CEO, so hiring somebody you like, but who doesn't have a "Strong Yes" Champion, would be a mistake.
This may sound brutal but hiring consciously means not settling for candidates who can't support your company in the way you really need. Especially for companies who are scaling or hiring rapidly, setting your teams up for success starts with hiring.
Who is a "Strong Yes" Candidate?
The answer to who is a "Strong Yes" candidate is the same as the answer to the question "who is our best employee?". If you know how to hire good employees, you know how to hire a "Strong Yes" candidate.
Before even posting a job you should be aware of not only what skills you need a new employee to bring to the role, but also what value you need them to add to the company more holistically. Looking at your best team members and analyzing why they work so well in their role is a great starting point.
But there is no secret formula or hot hiring tip that is foolproof. Every candidate must be evaluated on an individual basis. Even if a candidate is voted a "Strong Yes", this doesn't mean that…
They're "perfect" — it could be someone who has mixed scores, but for some reason the interviewer sees something special. Potential is as important as experience.
They're charismatic — this is a common pitfall. Just because someone is charming and likeable doesn't mean that they're a Strong Yes hire. Candidates should be able to walk the talk.
They fit in — this is another common pitfall. Someone who fits in with your team or culture isn't adding anything. In fact, creating a monoculture is generally a bad thing. A good company culture is a constantly evolving process, not just the continuation of existing cliques.
A "Strong Yes" candidate is somebody that your team cannot live without, not just one who ticks the most boxes.
Ff this is your first time growing your company and you need hiring tips and advice on how to hire employees, the handy list below will help you critically evaluate each candidate.
A "Strong Yes" candidate will…
Be qualified for the position in terms of hard and soft skills
Be enthusiastic about the role and the work
Have the potential to grow in the company
Be a good addition to the team culture
Bring great energy or knowledge to the role
Alongside more role specific criteria, which might include…
A keen understanding of the market
Relevant knowledge or product skills
Experience with a particular software or client type
Strong written or verbal communication
Any legal qualifications needed
What are the benefits of "Strong Yes" Champions?
When you're thinking about how to hire good employees, you should be thinking about what skill set, personality, and potential your new employee needs to be successful. Adopting a "Strong Yes" Champion mindset helps focus your search and forces the interview panel to be more critical about each of those things.
Hiring for potential is particularly important for Conscious Companies. Too often, conversations within the interview panel can easily revert to discussing qualifications and past experiences rather than focusing on the potential of a candidate. In a Conscious Culture, diverse backgrounds and experiences are celebrated, and there isn't one linear path to success. By focusing solely on what a candidate has done previously you're going against the principles and values of a Conscious and diverse organization.
Discounting somebody who has not had the opportunity to work on a big project or use a specific program so far in their career is an exclusionary form of hiring. This is particularly true for underrepresented groups within workforces. Instead, ask yourself does this person have the potential to successfully work on a big project or learn this program with the right support? Has this person done something similar that shows the potential of their skills and expertise?
Using "Strong Yes" Champions also helps remove the ambivalence about candidates. Work is important because work is personal, and making sure that the team is fully bought in and excited to work with new hires can help with your employee onboarding, culture building, and long-term success of your new hires.
How to implement "Strong Yes" Champions
Even if the idea of "Strong Yes" Champions is something you want to commit to, we recognize that the reality of hiring can look very different than on paper. As with all of Conscious Culture, not every idea or process needs to be implemented at once, or even ever. It's important that as a company you listen to your own needs and find solutions that allow your personal circumstances to bridge execution with humanity.
If you do want to build a culture of "Strong Yes" Champions in your next round of hiring, start with the screening process. When your People team or hiring manager have initial candidate phone calls, ask them to categorize candidates into "Strong Yes", "Yes", or "No". Move those in the "Strong Yes" category through to the next round first.
If there are no "Strong Yes" candidates reconsider your job description and the sort of questions that are being asked during screening. This is an easy way to remove ambivalence from the hiring process early on, and force a more critical eye towards hiring.
Another way to build "Strong Yes" Champions into your hiring process is asking interviewers to provide written feedback for each candidate, alongside a rating of "Strong Yes", "Yes", or "No". Removing the option of "Maybe" forces interviewers to think more critically about the candidates. Once the panel has all submitted their individual responses, gather as a group to read and reflect. If nobody on the panel is a "Strong Yes" Champion for that candidate, move on.
You can also ask the only key stakeholder, either the CEO, VP, or hiring manager, to share which candidates they are a "Strong Yes" champion for. If they are not a "Strong Yes" Champion on any candidate, move on with your hiring process.
The secret to successful hiring
Hiring good employees is something that gets easier the more you do it and the more your company grows. Growing consciously means being purposeful about all aspects of your company, especially the important areas like hiring employees. Adopting a "Strong Yes" Champion approach helps to ensure that you are building your team with only the best people.