Hiring A Players
The People
Companies take immense pride in the teams they build, and it's been shown that A players attract A players. This will help aid in building a kick-ass (strong, diverse, hard-working, creative, collaborative, and mission-driven) team!
An organization's values, culture, and team will attract those who are passionate about their mission. Employees will stay because they love a challenge, working together to overcome obstacles, and forging tight bonds with coworkers in the process.
Browse the full playbook: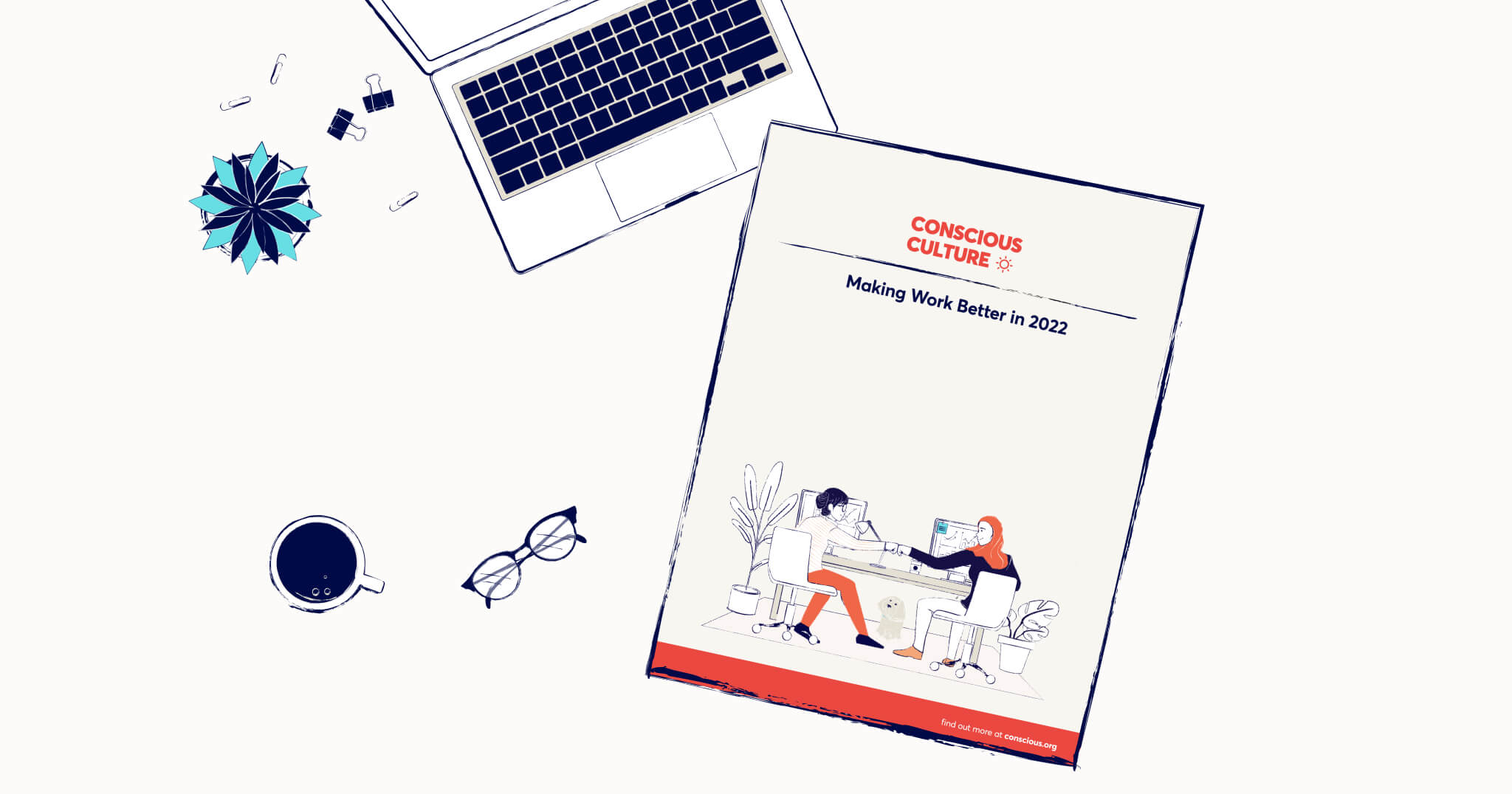 Building Your Team & Maintaining a High Bar
So, how can your organization build an incredible team?
First, create a distinct culture and a unique set of values that will help you attract top talent.
Second, maintain a high bar for new talent. To ensure that your bar is consistently met for each new hire, it is beneficial to adopt a "screening out" model for all candidates. Unlike many companies who "screen in" candidates during the formal interview process, your team's "screening out" model means candidates must meet a host of criteria (in addition to being qualified for the role) before they pass through to your formal interview process.

Adopting a "Screening Out" Model
Asking the tough questions early on can help you quickly weed out candidates that aren't a fit. This helps maintain a high bar and reduces interview fatigue for your teams. With higher quality candidates and fewer candidates to compare, you can make hires faster.
New Hire Onboarding
Overview
All organizations should be committed to hiring the best talent in the world. To do that, you must continue to give the best to your employees. The onboarding process is designed to give the best experience to all new hires at your company. Over time, your onboarding playbook should evolve to meet the needs of your business but this is a template upon which you can build on.
Onboarding Philosophy
Even the best talent will falter if not given the tools to succeed. Aim to provide a solid foundation for all new hires so they can deliver tangible business impact within their first 90 days.
Set your new team members up for success from day 1, by:
Immersing them in your culture
Providing them with relevant internal knowledge and company/team norms
Helping them learn and acclimate to their function-specific skills and tasks quickly
While delivering impact is important, making new team members feel welcome is just as important. Work hard even before their first day to facilitate connections with new team members through coffees and lunches. Once onboarded, your teams should go above and beyond to welcome people, help them get settled, and ensure their experience with your organization is a highlight of their career.
No Early Starts
When hiring a new person, wait until their official start date to onboard them, which includes granting access to email and internal documents. Avoid letting a new hire start early because:
You'll be exposing them to confidential info
Many candidates are still at risk of actually joining
Information in Slack or Google drive could tip them away from your company
You want them to have an onboarding experience with a cohort so they can build camaraderie with others
Regardless of their official start date or urgency around the function, new hires should never start working until a third-party vendor verifies the completion of a successful and clean background check.
Slack Announcements
Human Resources or the People Function should formally announce your new hires to the organization via Slack to welcome to the company. This simple step creates the opportunity for existing team members to reach out to new hires to "break the ice" and indicates to the new hires that they add value to the company. The communication should be sent on the first day if possible.
For VP and senior leadership hires, the Chief Executive Officer, or other Senior Leaders should send out a special note introducing them to the organization. Include in the message why the role is vital to the success of the business, the specific reason why this person was selected, and the value they will bring to the organization.
Things to include in the intros: new hire name, job title, and team they will be working on, where they will be located (SF, SLC, Tor, NYC, Seattle, etc.), a little info on their background (where they worked before, hobbies, etc.), and an invitation to the company to stop by and introduce themselves.
Onboarding Checklist via Asana
Every new hire will also need to receive their own personalized Asana project/checklist as part of their onboarding experience. Asana's onboarding project for each new hire is broken down into several sections:
Things to do on Day 1
Week 1 Homework
HR Needs
About [your organization]
Week 1: Things to read and set up
Week 2: Trainings to watch/listen to
Note: Each department or team should also provide their new teammates with team and role-specific onboarding training and checklist; via Asana and in person (when possible).
Interviewing
Philosophy on Candidate Experience
The interview experience is a candidate's first impression of your company. Even if you don't end up hiring a candidate, you want them to leave with a positive view of the company.
Your company can make the interview experience special by making every interviewer responsible for personalizing the experience to the candidate. The Recruiter may ask both the Hiring Managers and Interviewers to text candidates after interviews, or even hop on a call with candidates before final interviews to help prepare them. You could also do virtual dinners with candidates to help them meet people in non-interview settings. These frequent personalized touchpoints from the Hiring Managers, Interviewers, and Recruiters will help you win candidates during the offer process.
Candidate Experience Guidelines
In order to create a positive candidate experience, it's important to adhere to these guidelines:
Experience is consistent across roles and candidates
Interviews include the right questions that are legal, relevant, and clear
Questions are structured and targeted to the role
Interviewers are prepared and present
Laptops in Interviews
Entering candidate feedback in a timely manner is important, but we also want to deliver an excellent candidate experience. Laptops are allowed while interviewing a candidate in person as long as you adhere to these guidelines:
Place notifications on "do not disturb"
Close all your windows and apps except the feedback form
Tell the candidate why you have your laptop open
Make eye contact and engage with the candidate
Use keywords to write down your feedback and fill in the blanks later. You should not be typing the entire time the candidate is speaking.
When interviewing, there are two goals: Evaluate the candidate and sell your company to the candidate. Aim for:
25-30% of the time - interviewer talking
70-75% of the time - candidate talking
How to Sell
In order to sell your organization to a candidate you should be prepared to answer these questions:
Why did you join initially?
What keeps you here?
What's one thing you're working on and excited about?
How to Prepare for an Interview
Before the Interview:
Have questions built out. If you don't, work with your Recruiter and Hiring Manager to build them out.
Before going into an interview, ask yourself:
What am I assessing? What is the subject matter my interview covers?
How will I evaluate that? What follow-up questions might I need to ask?
What does a good answer look like? A great answer? A bad answer?
Talk to the Hiring Manager and your peers to practice asking and answering questions so you know what to look for in candidates.
During the Interview:
Introduce yourself and warm them up
Warm them up by asking a couple of softball questions so they feel comfortable.
Please review (and avoid) the illegal questions.
Consider what the candidate needs
Bathroom break, food, water, etc.
Track the time
Interviewers are responsible for keeping track of the time and ending on time.
Plan on five minutes at the beginning for a warm-up/rapport building and 5-10 minutes at the end for the candidate to ask questions.
Bonus: Slack/message the next interviewer when you're wrapping up!
After the Interview:
Take a few minutes after the interview to write good quality feedback.Good quality feedback is:
Timely
Thoroughly written
Uses concrete examples
Connected to your focus area
Stands on its own in a debrief
Be open-minded but decide for yourself. Be fearless and trust yourself.
Give your interview a score on the 1-4 scale.
Scoring guide:
4: Great - Must hire; I would advocate to work with them
3: Good - They can do the job and I would like working with them
2: Weak - I'd need to be convinced they can do the job; as it stands I don't believe they can. We should not move forward
1: Very Weak - They cannot do the job and would set us back
0: Did not interview
Red Flag; an observed behavior that is counter to a core value and/or lacking a skill that is a basic qualification for the role
Questions: unclear on whether an observed skill is a must or nice to have or got mixed signal on an area outside of interview role
Note: the ability to interview well may not mean the person can do the job. The opposite is also true. This is a question, not a red flag, and should not significantly impact your score.
Debriefs
Use debriefs to share feedback, uncover any issues in the interview process, and ultimately make a decision on the candidate. If the decision is to move forward, then it's also good to use the time discussing how to further sell the candidate on your company. Refrain from talking about feedback with coworkers before the debrief.
Best practices for debriefs:
Attend (and RSVP to the calendar invite)
Bring notes
Use evidence to support your points
Share the time - everyone should speak
Best practice is to keep your feedback to ~90 seconds
Avoid conforming to others' opinions. You're assessing the area of focus for YOUR interview.
Come with an opinion about your focus area
Polarizing feedback is better than a soft/neutral yes (try to give 4's or 1's when possible)
If you're senior/influential, be mindful of sharing last as to not influence others
Strong Yes Hiring/ Candidate Champions
In addition to the hiring criteria, it is important that every person hired should have at least one Strong Yes Champion (ideally more than one).
A Strong Yes Champion is an interviewer who believes so strongly in a candidate that they're willing to say that they are a "must hire." This is someone who will fight aggressively against passing on the individual and believes that it is a "huge mistake not to hire this person."
The champion must see something extraordinary in the candidate. A special "sparkle". This means there's something that makes them believe this person will not only be a strong contributor, but level up the team around them and bring 10X ideas to the fold.
Note that this doesn't mean:
They're "perfect" – it could be someone who has mixed scores, but for some reason the interviewer sees something special.
They're charismatic – this is a common pitfall. Someone purely being very social doesn't mean that they're a Strong Yes Champion hire.
They fit in – this is another common pitfall. Someone who fits in with your team or culture isn't adding anything. In fact, creating a mono culture is generally a bad thing.
This is important because it adds weight to the hiring decision for your team, and forces you to commit 100% to every person you extend an offer to.
If there are no Strong Yes Champions in the interview panel - even if everyone is a yes vote - then you should pass.