Working Remotely: Tips and Resources
Many of the tips and resources in this section draw from Facebook and their Working Remotely: How We Make It Work, and Remote Work Tips guidance. They are intended to help you do your best work, wherever you're working.
Browse the full playbook: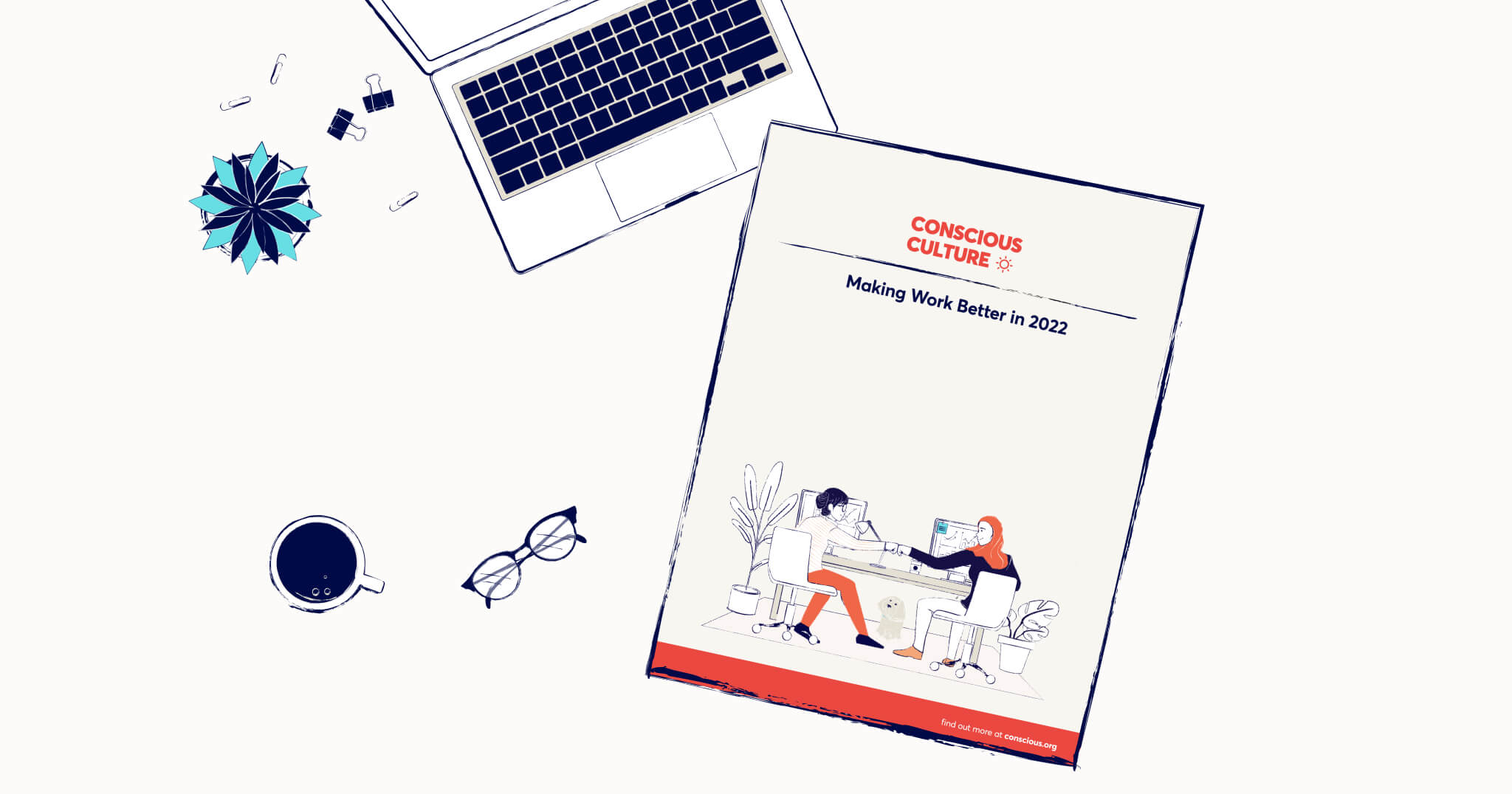 Work from Home Set-up:
Make sure your remote working space is properly set-up to be productive and collaborate effectively. Create a long-term comfortable and effective place to work. Ideally a desk or a tabletop surface with a comfortable chair or standing desk with mat.
Architectural Digest's tips on creating a WFH set-up here
Prioritize high-speed and dependable internet
Office Operations or Human Resources teams can serve as a resource for employees to attain the equipment they need for easy communication and collaboration
Suggested equipment: External monitor, keyboard, mouse
Optional equipment: Webcam, laptop stand
Respect everyone's work boundaries
To ensure that your work boundaries are respected, specify your preferred working hours with your manager/team and other teammates you work closely with. Set up your calendar to reflect your preferred work hours.
Shifting your working hours to help you manage work and life is fine, as long as your team knows your plan.
When communicating with team members, choose the appropriate time to follow up.
If you are messaging someone outside of their work hours, consider saving your message as a draft and sending it at another time. You may not expect an instantaneous follow up, but some people may feel pressured to respond.
Communicating: Establish boundaries so people don't feel as if they have to be available 24/7. To control this, try setting up "no call or email" hours during which employees have to take a break from communications.
Create focus time for yourself and set up calendar blocks to work uninterrupted.
Slack best practices:
Utilize the status function. For example, when you are eating lunch, set your Slack status to lunch so your team knows you won't reply immediately.
Muting notifications when you log off at the end of the day to help maintain balance.
Other tools to help manage time:
Clockwise
Both Google Calendar and Slack allow you to set work hours.****
Communicate effectively and often
There is no such thing as over communicating when working remotely!
Without face-to-face interaction, communication has to be very intentional. Consistently communicate your progress and outcomes to those you work closely with.
One suggestion is to track projects more granularly in Asana so every step is accounted for.
Additionally, Slack can be used for status updates, casual check-ins, and general conversation.
Choose the right communication channel
For quick questions or updates, consider a group or 1:1 online chat
For teams with different schedules, shared documents help the team work asynchronously
For quick conversations, Zoom video chat or Slack call are the easiest options
Note: Have hard conversations over video chat with the camera on
Collaboration: Whiteboarding/Brainstorming Tools
Zoom/whiteboard (free with Zoom): The whiteboard feature will allow you to share a whiteboard that you and other participants (if allowed) can annotate on.
Manage your meetings
Structured meetings with clear outcomes help people stay productive and connected.
Structure meetings with clear outcomes to help people stay productive and connected
Be mindful of schedules and timezones
Try to schedule meetings when attendees' preferred working hours overlap
Try not to schedule meetings over people's lunch hour (12pm-1pm)
Ask in advance if you need to schedule over lunches, blocks, etc.
Avoid last-minute changes or cancellations
Ensure that meetings have a clear goal and agenda, that can't be discussed or solved asynchronously
Review the Bolt meeting practices playbook for more tips and guidelines.
Prioritize inclusion
Be aware of the subtle ways people may feel left out.
Be aware of the subtle ways people may feel left out
Help bring people up-to-speed, especially those who are new to the team or conversation
Allow everyone to be heard
To make sure everyone has a chance to speak, get comfortable with longer pauses in conversation.
Ask specific people to provide input to facilitate productive conversations
Make time to have casual 1:1s (15-30 mins) to get to know others on your team and across the company. Reach out to your manager if you want suggestions of who to meet.
Take care of yourself
Working remotely can blur the lines between work and personal life. Don't forget to prioritize your mental and physical well-being.
Prioritize your mental and physical well-being
Build a daily work routine and stick to it
Take breaks
Create reminders to get up from your seat, eat, and get outside.
To allow time to transition between back to back meetings shorten them by 5 minutes
Build community with your teammates
Show support for those who might need it, make time and space for fun and informal connections and make it a practice to check in with each other.
Schedule a virtual hangout, take an online fitness class together,
Create a channel to share work from home (WFH) tips or stories
Take your weekends and your vacations.
Connect with coworkers on an individual level
Try using Slack in ways that help mitigate our loss of kitchen or "watercooler" conversations, and don't forget to have periodic personal discussions with your colleagues live, too.
Slack channels such as #non-work and #remote-work are great for casual conversations!
Donuts! This is a capability within Slack that pairs employees with someone random for a quick coffee chat once a month. Encourage your employees to participate in this feature.
Set up a 1:1 with new hires to introduce yourself and tell them about what you do.
Attend virtual team-building events (like Trivia, Q+A sessions, Virtual Happy Hours, Affinity group activities, etc)
Whenever possible, connect with other teams.Attend skills-based training offered by your Learning and Development team.
Skills that may be especially useful in a WFH environment include:
Communication: While working remotely, update your team more consistently on your progress.
Being Proactive: In a WFH environment, many topics won't come up organically. Be proactive about flagging issues, proposing solutions, gathering information, etc.
Balance: If you feel like you are spending all your time working, balance your life and develop strategies to turn work off.
Time Management: Planning your days and using your time effectively can also help support work-life balance.
Working Remotely: Tips and Resources for Managers
Keep your team connected and engaged
Encourage your team to coordinate virtual hangouts/events.
While working remotely, teams must be intentional about facilitating informal communication. In the office, this happens organically but online, it does not.
Suggest 1:1s for your team to meet with other Bolters, especially new team members.
Kickstart weekly fun challenges (ie pushup challenge, scavenger hunt).
If you have a larger team, make yourself available via office hours.
More WFH ideas here.
Demonstrate that you care
Reach out often to check in and offer support.
Check in, reach out, and offer support – often.
Use 1:1 time to make sure people have everything they need to do their best work and take care of themselves and their loved ones.
Devote time to fostering relationships with your team.
Help your team avoid burnout by encouraging them to take time off as needed, to get regular exercise, and establish boundaries between home and work.
Model good balance. By doing it yourself, you are reinforcing and sharing what's working for you and what's not.
Avoid last-minute updates to meetings. Caregivers may not be able to accommodate sudden changes in schedule.